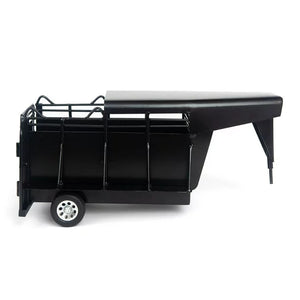 The 1/16 scale Gooseneck Half Top Trailer by Little Buster Toys is perfect for getting your Little Buster herd to and from places, whether on the ranch or down the road! This is a must have for any little rancher, farmer, or rodeo fan.
The trailer is made of an all-metal construction with rubber tires and aluminum wheels.
This trailer is recommended for ages 3+ years and measures approximately 15" x 6.75" x 7" inches.